Mountain View Marina proudly features a wide variety of boat rentals on beautiful Lake Hiwassee in Murphy, NC. Whether your planning an afternoon of fun in the sun or an exciting family vacation, we have the watercraft and friendly staff to meet your needs. Our Tritoon Boats are great for swimming or sightseeing with 150hp Yamaha engines.
Full Day / Multi-Day 9am – 6pm
Half Day 10am – 2pm or 3pm – 7pm
Hourly no advance reservations, two hour minimum
Reservations are highly recommended. Half day and hourly rentals reservations may be restricted to weekdays only during heavy demand.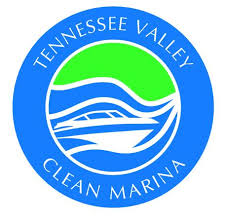 Pontoon Boats
Boat with 150hp motor (seats 10 to 12*)
65 hour
$194 half day
$370 full day
* seating capacity assumes an average weight of 150lbs per person and gear.
On or after May 1, 2010 any person under the age of 26 must complete a NASBLA approved boating education course before operating any vessel propelled by a motor of 10 HP or greater.
Guidelines and Policies
Please review our Boat Rental Guidelines and Policies before you arrive. Boat rental prices do not include gasoline or sales tax. $200.00 cash security deposit required for all boat rentals. All rentals must remain on Lake Hiwassee. No cooking allowed on rental boats. Cleaning and late return fees will be imposed when appropriate. Call ahead for pet friendly boat options.
Multi-day and Weekly rates
Multi-Day rates apply to full day rentals in the same week. Weekly rentals are for 7 consecutive days.
Pontoon Boat Accessories
We offer fishing poles and a variety of water sport accessories for our Pontoon Boats. Towables are not permitted at this time.

Mountain View Marina is an Obrien Authorized Dealer.
Paddle Boards and Kayaks
If pontoon boats aren't your speed or if you looking to try something a little different, we have paddle boards and kayak rentals too!!!