Mountain View Marina has a limited number of slips available for the 2018 season. Call for details 828-644-5451
Mountain View Marina is located inside the gated Bear Paw Resort. We are a full service marina offering everything you need to keep you and your boat on the water all year long.  Our covered boat slips come in a variety of sizes to accommodate most boats.
Located inside the gated community of Bear Paw with restricted access, well lit docks and 24 hour video surveillance system, you and your boat will be in good hands at Mountain View Marina.
Our knowledgeable and friendly staff can help with minor repairs, cleaning services and routine maintenance. We have on site WiFi, gasoline, oil and fully stocked store with fishing supplies, live bait, boating accessories and a wide selection of snacks and drinks.
Wet Slip Options
20′ Covered Slip
22′ Covered Slip
25′ Covered Slip
30′ Uncovered Slip
A limited number of daily slips are also available, please call ahead to reserve daily slips
View our Daily Slip Rental Contract
Wet Slip Features and Optional Accessories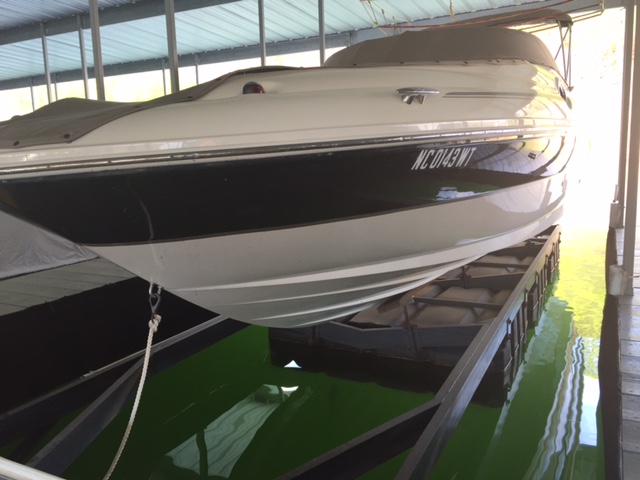 All of Mountain View Marina's boat slips have access to 110v shore power.  We offer all boat slip customers the option to purchase a lift system that we will install in your slip.  The lift systems are customized to your boat's specifications and will keep your boat clean and dry when not in use.